Crowdpathing
From Human Nature Dictionary
Verb
Extra paths that people make in parks. Sometimes they are just shortcuts across lawns between paved paths.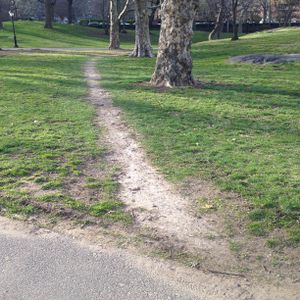 And sometimes they are made by people walking again and again to delightful spots. Over the years so many people walked up to this rock that the Central Park Conservancy landscaped the path and put a bench there.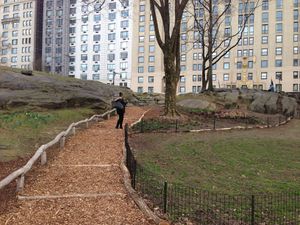 My favorite is one I've been watching for 20 years. It skirts part of the pond across the street. People kept walking around the edge of the pond. They damaged the bank, trampled plants, and caused erosion. Eventually the Conservancy made lovely solution with wood chips and some informal furniture.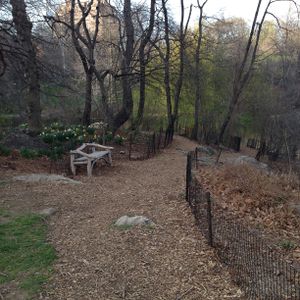 Coined by Eva-Lee Baird and Dick Leigh, April 2016